Included in The Book of Wing Chun (Revised edition) Vol. 2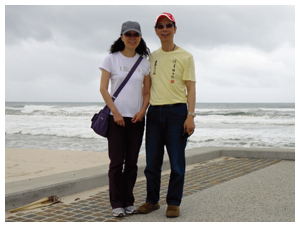 Chinese martial arts have appealed to me ever since I was just a kid. I was fortunate to be able to learn Wing Chun from Master Chu Shong Tin for decades, which has allowed me to have a glimpse of the martial art. Different kinds of martial arts are marked by their own characteristics. Nevertheless, Wing Chun is the only martial art that earns my ultimate devotion. Wing Chun is very practical in the way that it is a short-ranged martial art system encompassing both offence and defence techniques. When in contact with an opponent, any punching is initiated by the subconscious. That is why responses and movements become unusually fast, leaving no chance for the opponent to escape. Moreover, practising Siu Nim Tau can help remedy an abnormally curved spine. This is highly beneficial to one's health.
More importantly, I have been positively influenced by Sifu's teachings that practitioners of martial arts should nurture their virtues as well: being humble, broad-minded and magnanimous. All this greatly enlightens me on how to conduct myself in society.
I wish that I can carry on Sifu's mission: To propagate the Wing Chun martial art, tapping into the base of Chu's style. And I hope all fellow brothers and sisters can work together to pass on Chu's style of Wing Chun, generation by generation, until reaching every corner of the world.